Now averaging over 3 1/3rd million pages viewed per year

64,366 x 52 = 3,340.668
General Summary

1.

Host name

jeromekahn123

2.

Program start time

Mar 12, 2008

3.

Time of first request

May 31, 2004

4.

Time of last request

Mar 11, 2008

5.

Time last 7 days lasts until

Mar 12, 2008

6.

Successful server requests

6,317,380 Requests

7.

Successful requests in last 7 days

64,224 Requests

8.

Successful requests for pages

3,600,122 Requests for pages

9.

Successful requests for pages in last 7 days

64,224 Requests for pages

Your site had 11132 page views yesterday and 261227 page views so far this month.

This report was generated on March 12, 2008 . Report time frame May 31, 2004 to March 11, 2008 . This site has been up since the spring of 02
Boris Artzybasheff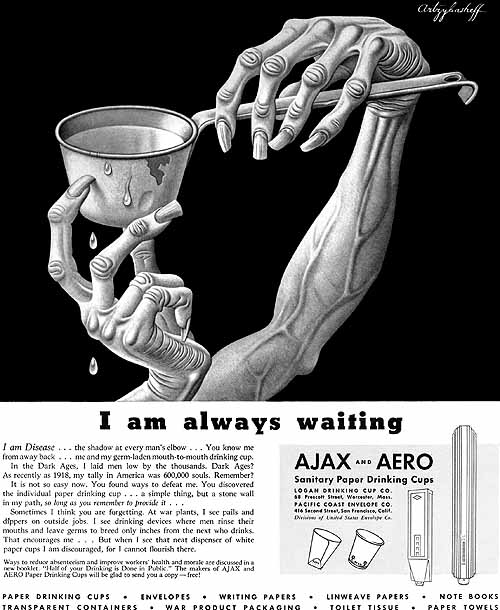 There are a number of outstanding articles scattered throughout JK's websites that are on politics and economics, and ought to be an interest to you:

A). American Justice, an account of the mockery made of our Bill of Rights by our Supreme Court, since 1976. The mockery is repeatedly revealed by the courts own published rulings.

B). The Most Powerful Lobby, an account of the functions of the American Round Table, a group of leading members from the business world who sit and advise government.

C). How Congress Works, an account, using examples, that exposes the worsening malfeasance of Congress.

D). There Are No Free Lunches: the Role of the Stock Market, an account of its true costs and exposes the myth that it is needed.

E), The War On Drugs: Costs, a concise listing of the pernicious effects of the war on drugs.

F). Einstein Defends Socialism, his essay in defense of socialism.

G). American Justice (poem), a concise, lyrical statement of what is wrong, including the lack of social justice.

H). Jeremy Bentham: His Life and Impact, an account of the person who most effected the course of political, social, and legal thinking and actions of Western Civilization.

I). Utilitarian Ethics: An Introductory Explanation, the ethical system used by Bentham and followers to measure the performance of government (and also personal actions).

ON THE MUCKRAKING SITE ARE 6 BUSH-BASHING ARTICLES

1). Drugs, Party Politics, Profits

2). Bush's Killer Policy: Opposition to Cheap Drugs

4). Medicare Reform of 11/03: government as usual

5). Executive Branch's Abuse of Science

6). Not Balance, the 05 Budget
If there lips are moving they are lying.
The one thing you can be sure that they stand for, is to get elected.
If there lips are moving they are lying (said of politician)
To understand developments in our political system (both parties) one must understand the role of neoliberalism. Any analysis which misses this connection is grossly inadequate. (Neocons follow neoliberalism economic policies).
We have an evil, evil system. Words such as imperialism, greed, corporate greed, neoliberalism, neoconservate, globalism, bought politicians, control of media are descriptive. There are reasons why the labor movement has collapsed. It is the politics of neoliberalism, an out growth of corporate greed. Given how it opposes the public weal, we have devoted a section to expose just what neoliberalism is—a thing that the five corporations which own broadcasting will not do.
THE BRINK OF ECONOMIC COLLAPSE
Things have gotten worse, the hole the neocons has dug is much deeper. The economic stats are worse than bad: the trend is toward greater disparity of wealth and on top of that the U.S. is loaded with debt and imbalance of trade. The debt can through fiscal austerity can be paid off (as some of it was under Clinton), but the trade imbalance will only grow due to the dismantling of are industrial base and the setting up of free trade agreements such as NAFTA. The current foreign debt is equaled to over 70% of GDP, a ratio unmatched by far among industrialized nations. To find out what economics is called the dismal science and the role of neoliberalism.